In order to further deepen the commitments of Ultramar's Sustainability Strategy and contribute to the development and quality of life of the communities where we operate, the second workshop organized by Ultramar's Corporate Sustainability area for the Business Units in Chile and abroad was held on Wednesday, October 25.
The meeting was attended by 55 employees from 13 countries such as Chile, Uruguay, Panama, Brazil, Ecuador, Costa Rica, Colombia, United States, Argentina, among others, and 31 Business Units. This workshop also included the presentation of two cases of our companies: Terminal Puerto Arica with the guidelines on the Community Perception Study conducted this year 2023 and Sagres, Brazil, with the Knowledge Cruise Project.
"With great success we held this second workshop in which we wanted to show the experiences of how two of our Business Units manage and carry out projects with their Stakeholders. We have seen that the best way to learn how to strategically manage our stakeholders and be able to carry out new projects and ideas is to listen to the experience of others who are already doing it," said Daniela Celedón, Head of Corporate Sustainability.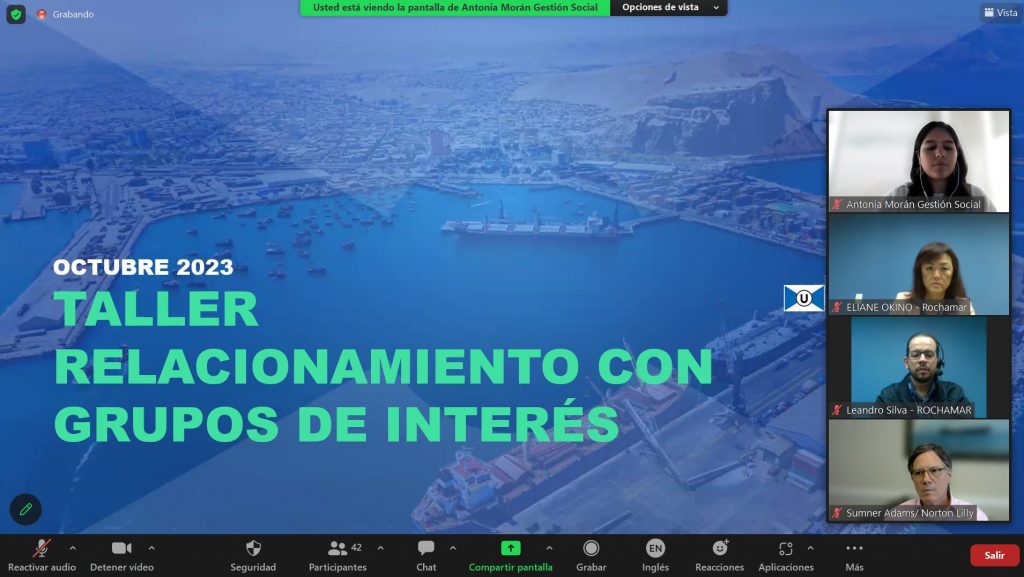 This instance seeks to promote among Ultramar's companies to continue strengthening the link with our different stakeholders, generating spaces for dialogue and trust with each one of them, thus consolidating our seal as a partner in whom to trust. socio en quien confiar.